Gov't investigating sale of outboard motors under NDC – Minister
The government says it is investigating the sale of outboard motors to fishermen across the country by the Mahama administration.
Buy Original Samsung Earpiece
GH¢ 50
Whatsapp on 0501523895
According to officials, evidence shows that the country lost a substantial amount of money from the sale, hence the need for a probe.
It has also emerged that most fisher folks who purchased the outboard motors during the previous administration did not pay the required amount leading to losses.
Speaking on the matter, the Minister of Fisheries and Aquaculture Development, Elizabeth Afoley Quaye was clear that, "we cannot continue to be increasing the debt burden of the nation."
"We have to find out; how many people have even repaid the cost of the outboard motors which was subsidized for them?"
The Minister noted that, ensuring these monies are paid back will inure to the benefit of fisher folk nationwide as "we can plow back the monies into getting more outboard motors for the rest of the fisher folk so we are investigating that."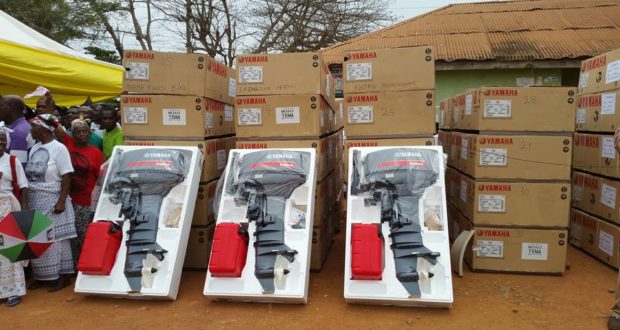 As part of some social interventions, the National Democratic Congress distributed over 2,000 outboard motors at subsidised costs to improve the fishing sector.
Making use of data
In the mean time, the Ministry is also strengthening its data collection to ensure transparency and help keep track of the outboard motors.
"… that's why we want to intensify the registration of the canoes. When the canoes are registered, we can link them to specific fishermen then we know how many fishermen need outboard motors."
Mrs. Afoley Quaye added that "by next year [2018] we will be giving out some outboard motors when we are sure of the number of people who need them."
Source: citifmonline.com